Throughout the year Red Hill Gallery has been celebrating its 30th Anniversary and on Wednesday 31st August the gallery presented its major Anniversary Exhibition of Excellence.
A number of successful artists, many with International reputations, will be exhibiting including Jamie Boyd, Mel Brigg, Regina Noakes, John Maitland, David Hart, Conchita Carambano, John Beeman, Bill Powell and Dean Rusling.
Since first opening its doors in 1986 the Red Hill Gallery has remained at the same premises, 61 Musgrave Road, in a building over a century old which has become a part of Brisbane's historical fabric.
The property was built in the early 1900s by the Whitehouse family to house their famous organ business, supplying organs to most city halls, civic buildings, churches and cathedrals throughout Australia and New Zealand. It subsequently became the home of many other businesses including a confectionary manufacturer, a sound studio and a printing press.
For the last 30 years, thousands of paintings, handmade glass, sculptures, jewellery and ceramics have been purchased from this quaint little 'red' building with the green awning on Musgrave Road.
With highly-successful careers in the retail and marketing sector, Graham and Margaret Campbell-Ryder purchased the gallery in 1998. According to Mr Campbell-Ryder the Red Hill Gallery's longevity and success is due to many factors however one of the most crucial ingredients has been customer service. "Regardless of what business you're in, if you don't provide excellent service from start to finish then you won't stand the test of time," Mr Campbell-Ryder said.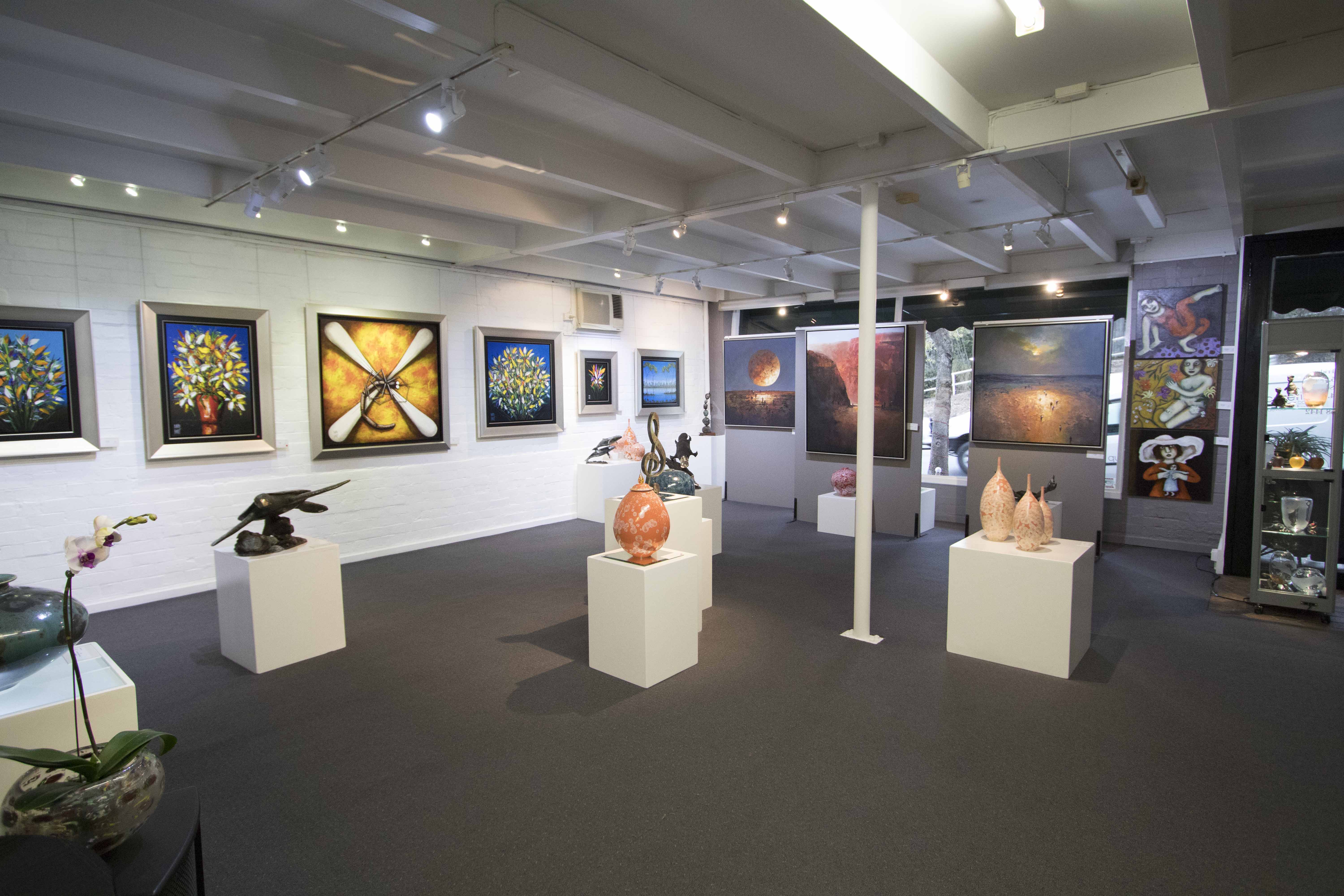 Seeing art in the flesh is an enriching experience, there is colour, beauty, passion, thoughtfulness and intensity in art that is soothing to some and exciting to others. It's an experience that should be enjoyed by all. "At Red Hill Gallery we look forward to continuing the tradition of providing excellent customer service and welcoming clients to the gallery during our 30th Anniversary celebrations and for many years to come" said Margaret Campbell-Ryder.
The 30th Anniversary Exhibition officially opens on Wednesday August 31 at 6pm and continues daily until 25 September 2016.