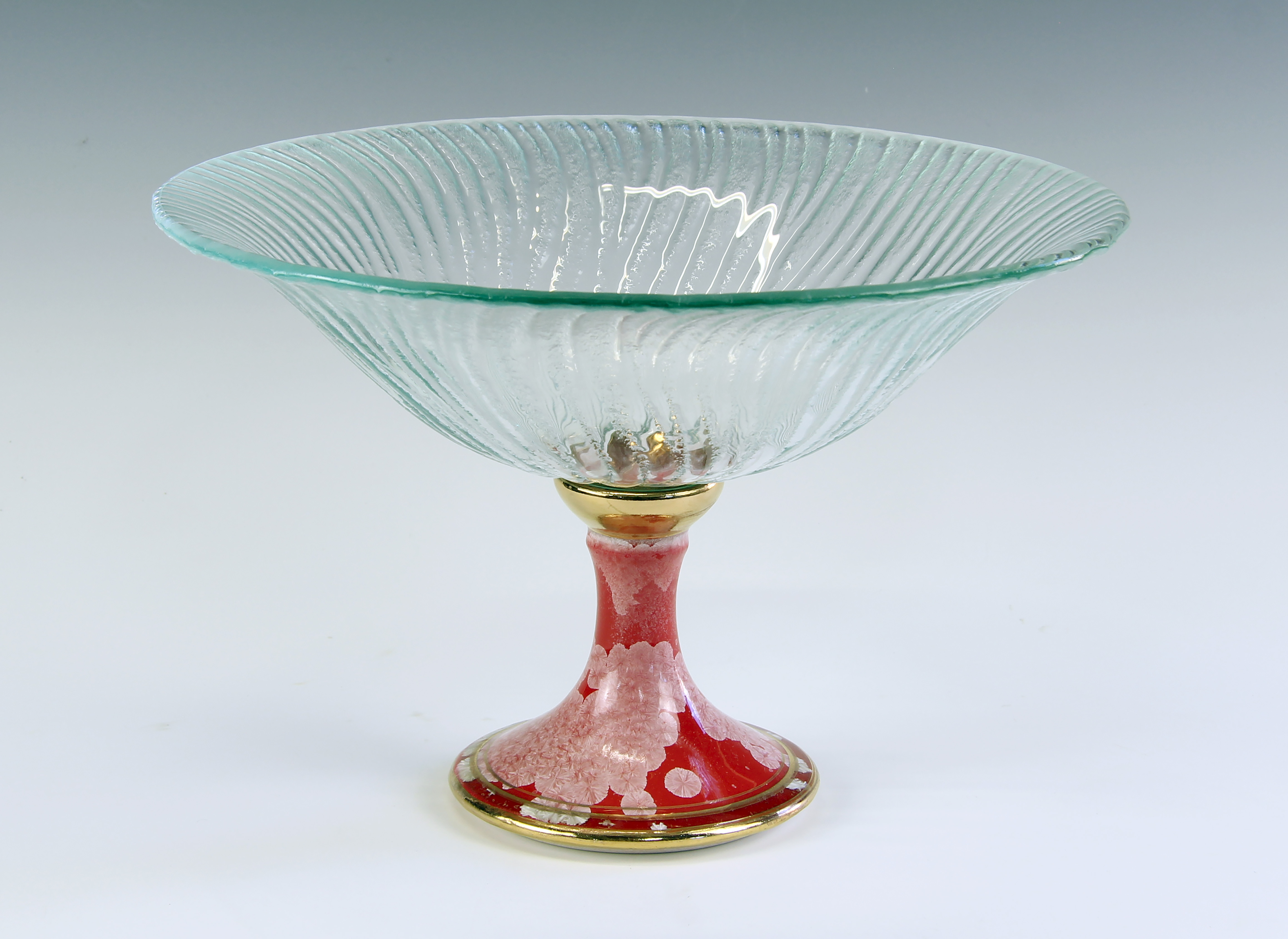 Renowned Australian ceramicist, Bill Powell returns to Red Hill Gallery, Brisbane, this September with a stunning new collection of ceramic pieces.
Refined in both their colouring and their sculptural foundations, Powell's currently showing collection is a feast for the eyes, waiting to be snatched up. A variety of colours and styles feature in the exhibition, ranging from nuanced neutral blends, to bright yellows and greens, to cool metallic tones. The work is primarily crystalline glaze Powell has even managed to include some elegant glasswork in the collection.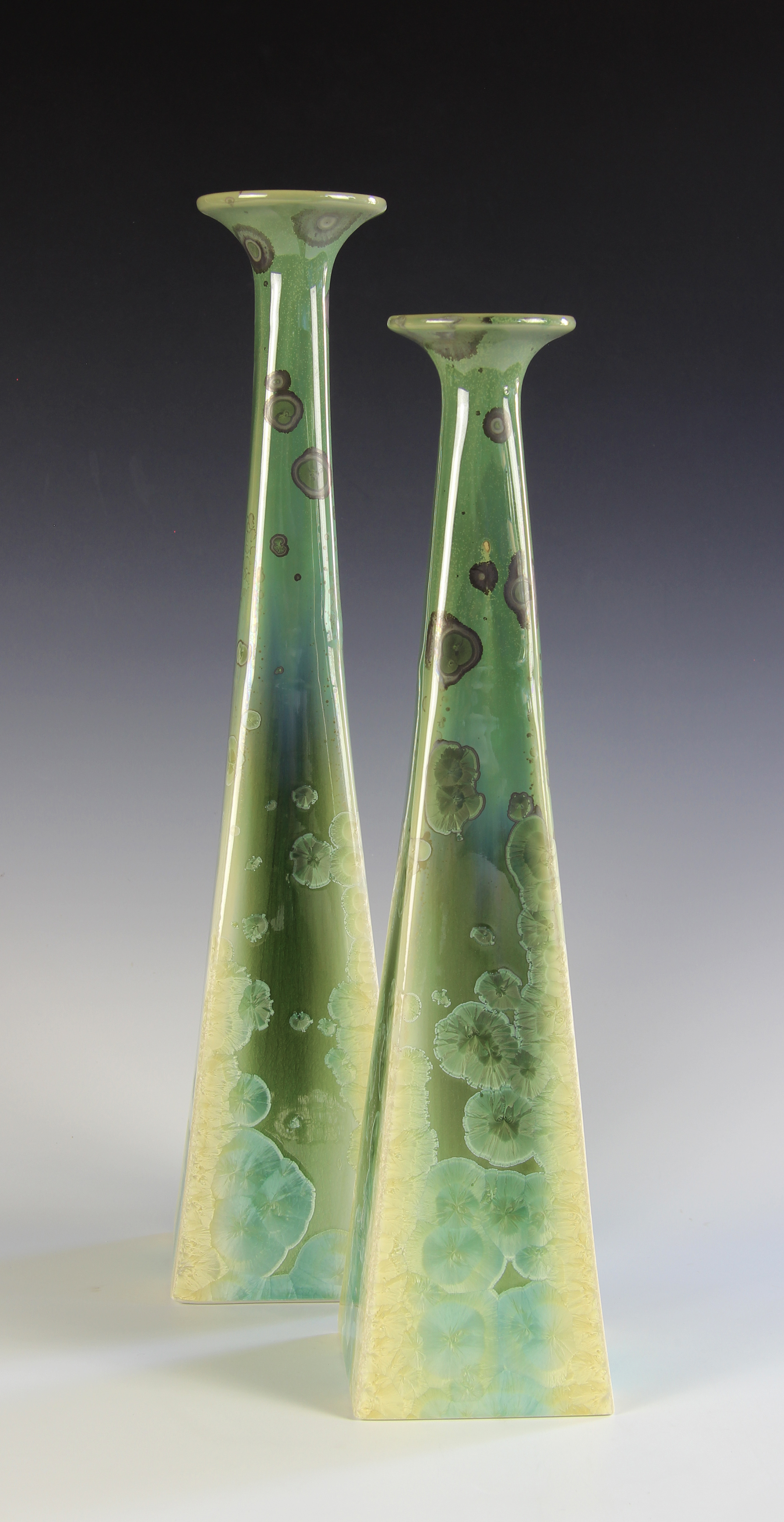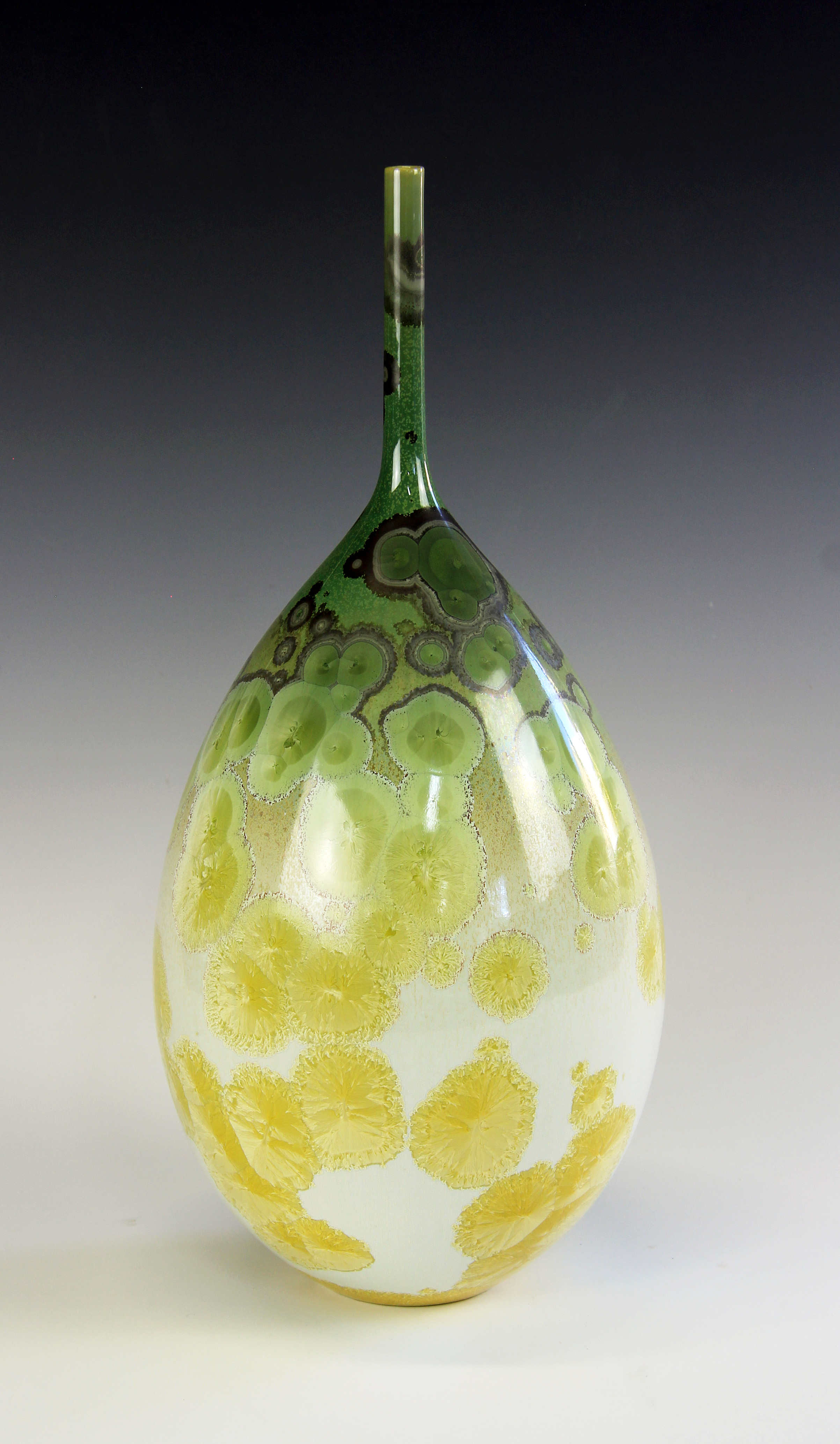 "It is wonderful to have such sophisticated and unique work on show in the Gallery – Powell truly excels in his craft." – Margaret Campbell-Ryder, Gallery Director
"A mastery of the potter's wheel and crystal glazes, along with a new-found fascination with casting techniques and glass-work, have allowed me to explore a mix of media that is unique in the art form. My latest pieces explore the translucent nature of glass in combination with, and in contrast to, the space-defining clay object." – Bill Powell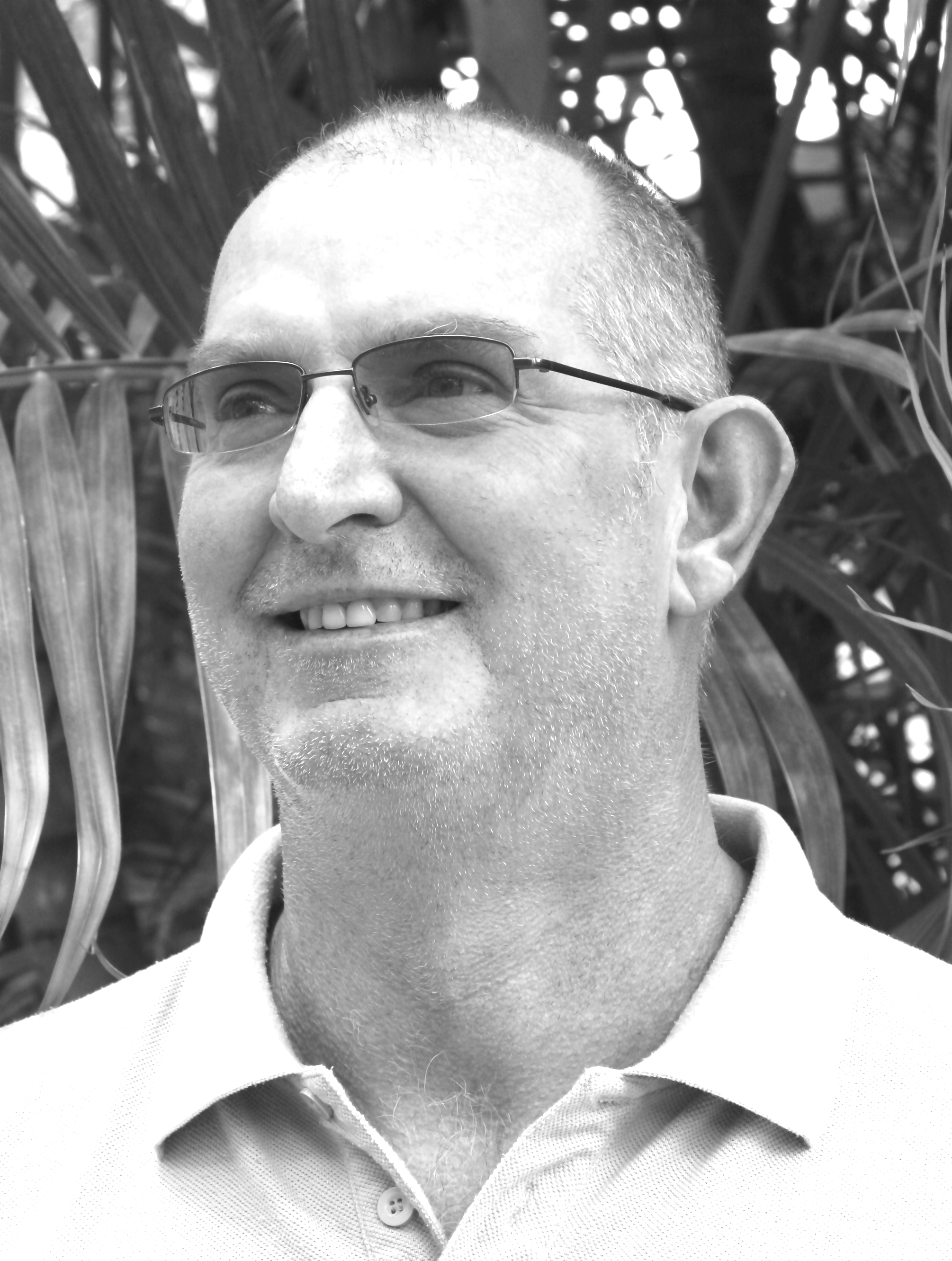 Powell's masterful new work will be showing alongside Katherine Wood's gorgeous landscapes, at Red Hill Gallery, 61 Musgrave Road, until September 22nd 2019.