John Maitland's paintings have us here at Art Chat buzzing. We couldn't wait to interview him and find out a little more about him and his wonderful paintings.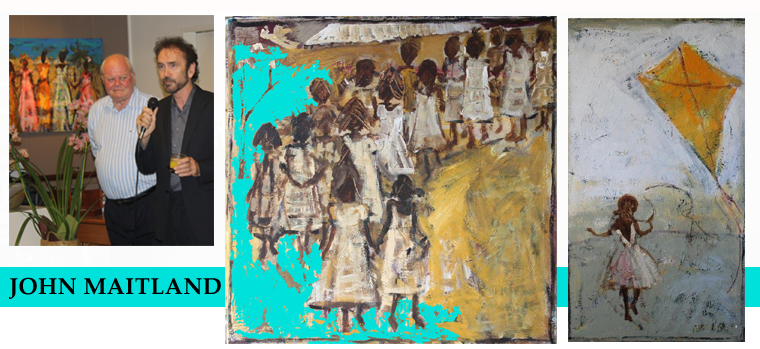 AC: Could you please tell us how your creative journey began?
JM: When I was an infant…always sitting on the floor drawing. Later on at school, I remember drawing a squirrel … Aged about 9, I was ushered to the headmaster's room. The drawing quickly became the talk of the school. In my mind looking back, it was every Inch a Durer. My school teachers nurtured what they saw to the point of giving me paint and all the other materials I needed as well as every encouragement. I was one of the youngest to win a scholarship to uni at the time, but decided to go into engineering. It was years later while in Australia that I took it up as professionally. I was still painting before that but it was a small painting by Gauguin that inspired me to change my whole approach and paint as a career. I was moved not only by the awkwardness but touched by the sensitivity and expressive quality of the subject which was two young boys wrestling. Everything of note that has happened career wise came from that viewing 14 or so years ago in Sydney. To quote Simone de Beauvoir in Mary Robinson's book…..Everybody Matters. In Transition. "To show your true ability, to go a little beyond them, to dare, to seek, to invent.It is at these moments that new talents are revealed, discovered and realised." These words sum up perfectly my transition from traditional to expressive artist.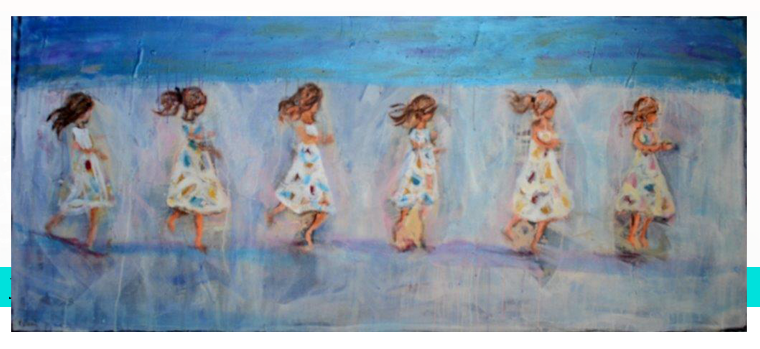 AC: Where and when does your best work happen? Could you please talk us through a normal day for you?
JM: The best work, I believe, is always spontaneous and the best work is done in my home studio. I'll always be trying to simplify anything I believe is too busy … strip it back to its core.I'll start the day by assessing what I have done the day before … if there are changes to be made I will execute them quite rapidly with vigorous strokes of paint.  From then on its a case of assessing and reassessing in the hope of bringing  all those strokes and drips of paint to its intended conclusion … a piece of fine art.
AC: Favourite destination:
JM: New York
 AC: Favourite medium:
JM: I have two!  Acrylic and Oil.
 AC: Australian or International artist(s) you are inspired by:
JM: At the moment!!!  Antony Gormley, British sculptor who also has some brilliant work in Australia.
 AC: Something you can't live without:
JM: My Jag
For an up close view of John Maitland's work, come visit his solo exhibition 'Simplicity' at Red Hill Gallery 61 Musgrave Road, Red Hill Brisbane on show during the month of May 2015.