The Royal Queensland Show
Fine Arts – Sculpture
"Enchanting, skilful and always breathtaking, the Fine Arts displays at the Royal Queensland Show are always a Show favourite. Thousands of competition entries are received for all classes including Cookery, Cake Decorating, Creative Art & Craft, Photography, Painting & Drawing and Sculpture." See competition schedule here
Although we don't have much to say about cookery and cake decorating we are extremely pleased to announce that two of our sculptural artist Glenys Lindsay & Dean Rusling will be showcasing their sculptures at the Ekka Fine Arts Show!
"I love bronze as a medium more than any other material"  -Dean Rusling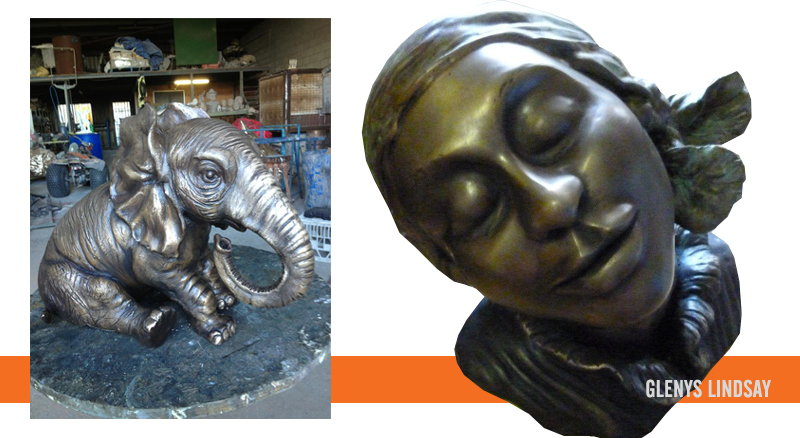 Glenys's two pieces were inspired by injustices to a majestic animal and a beautiful ethnicity. A Summer's Breeze is a made up depiction of an African-American slave from the civil war while Podge captures the innocence of a baby elephant before its ivory has developed and is at risk of being poached for the black market ivory trade.
"I've never done a bust before & I love the features and stature of African-American women so inspired by their strength and beauty I created 'A Summer's Breeze' a made up depiction of a slave woman." – Glenys Lindsay, Sculptor
Dean has submitted a cute Labrador puppy named "Spud", his intention with this piece was to create a puppy that was just begging to be picked up (we feel he was successful – he is just so darn cute!) and a beautiful whale duo entitled "Whale Song". The whales are the biggest piece that Dean has created yet with each whale measuring 700mm  long.
"I find whales are such graceful animals with beautiful form, the perfect subject for a sculptor" – Dean Rusling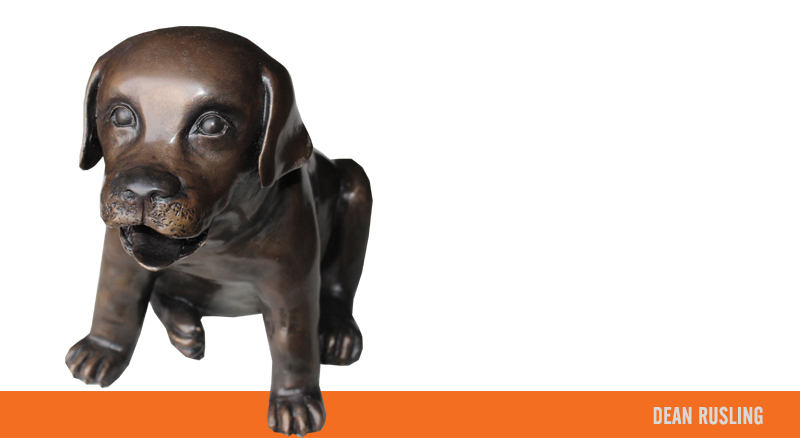 ©  www.redhillgallery.com.au