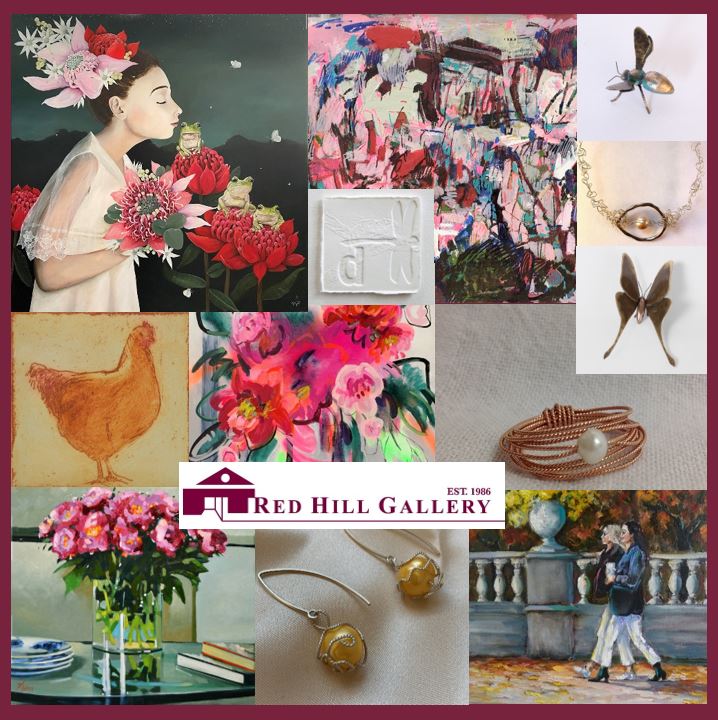 On Sunday 10 May many Australians will spend the day celebrating their mothers and other special women in their lives.
While Mother's Day initially began to promote peace and support women, over the years it has become synonymous with family reunions.
Deciding on an appropriate Mother's Day gift that is thoughtful and affordable, is a challenge all of its own in the midst of a global pandemic. Now, more than ever, the importance of sharing in traditions like Mother's Day can go a long way towards keeping a sense of normality.
Nothing says "Mum, you're treasured" like something made with love, and by hand.
Red Hill Gallery's online store makes it even easier for you to find the perfect Mother's Day gift. The store features more than 200 magnificent works of art for sale with free shipping in Australia.
You can also browse our full collection including jewellery, sculpture, ceramics and more on the website or email us at art@redhillgallery.com.au to arrange your purchase and delivery.
Undecided? Personalised gift vouchers are available any time.
Not only will you find something that will be loved and treasured forever, you will be supporting one of our many talented local artists through the simple gesture of gift-giving.
Happy Mother's Day!